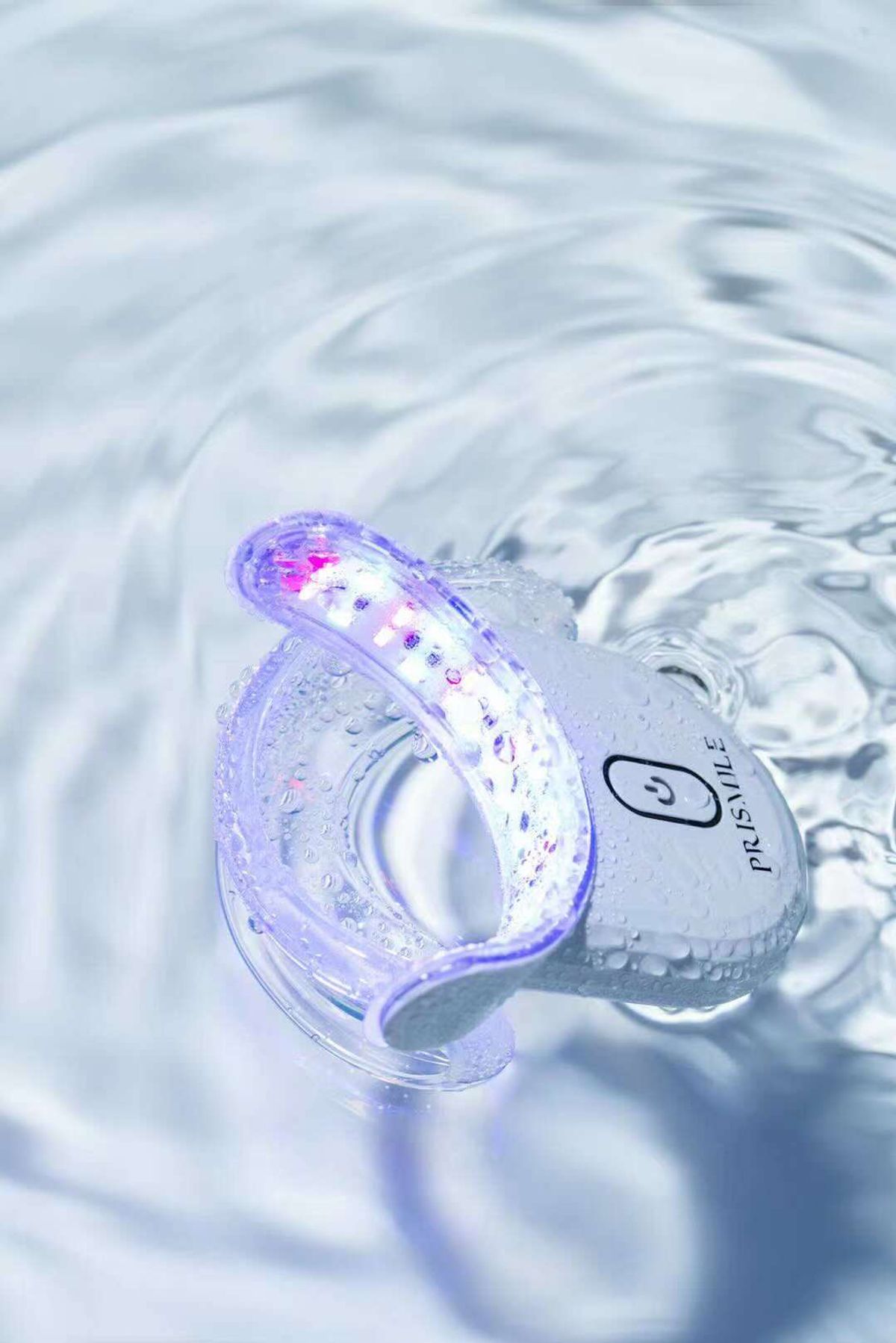 Pamper yourself by using Prismile teeth whitening kit while putting a sheet of face mask or showering as it is with IPX7 waterproof rating. There's two different modes which are blue-ray & blue-red light, we named it " Two In One ". Blue-ray is to accelerate the whitening gel reaction and Blue-Red light is to calm and soothe for lowering teeth sensitivity.

In addition, PriSmile is a high-technology smart touch device, just a soft touch to turn on or change mode. It designed with an automatically shut down system when time is up which is after 15mins for blue-ray mode or 10mins for blue-red light mode. You do not need to set timer to remind yourself for teeth spa time.

PriSmile cares you. Just spend a little more time with your loves, thanks to the easy and convenient design.